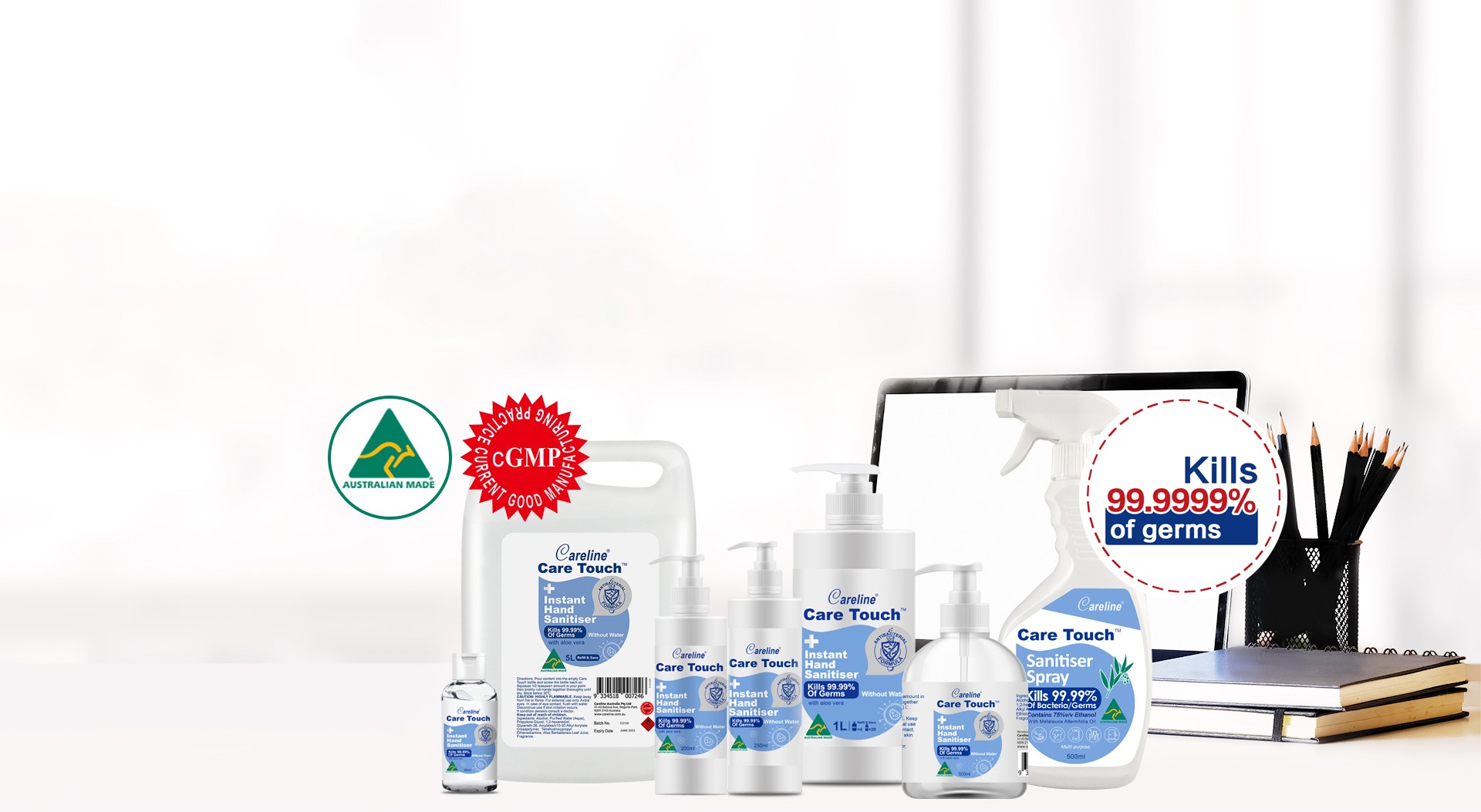 During the COVID-19 crisis, Careline was one of the first responders to the deficit od hand sanitisers in the Ausralian market, generating over a million bottles of hand sanitisers during the first few months of the epidemic. We worked with the public sector to provide schools, hospitals, police stations and more, across Australia with the best sanitising products avaliable.
As a skincare pharmaceutical cmpany, Careline's goal was to create a sanitiser line that was both safe and effective. The Care Touch products contain 75% ethanol, are 99.9999% effective against germs and bacteria, and contain moisturising ingredients to prevent dehydrated skin.
Careline Care Touch Liquid Hand wash is a gentle foaming soap that cleans the hands without stripping the skin. It has a light lemon scent and contains aloe vera to moisturise.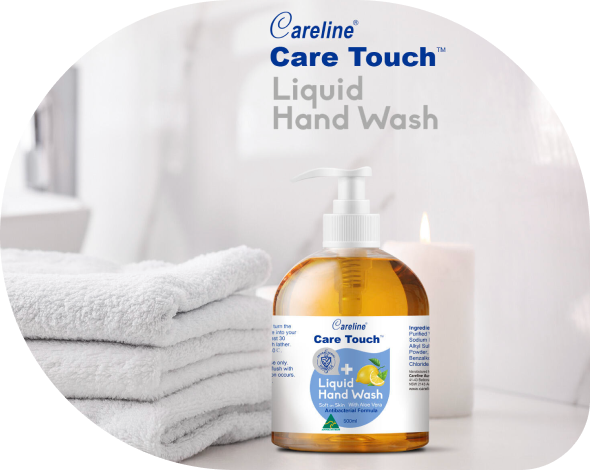 Careline Care Touch Sanitiser Spray contains 75% ethanol and kills 99.9999% of germs and bacteria in just 30 seconds. It is a multi-purpose spray that can be used both on the hands and surfaces such as tables, door handles, clothing, packaging and cash.